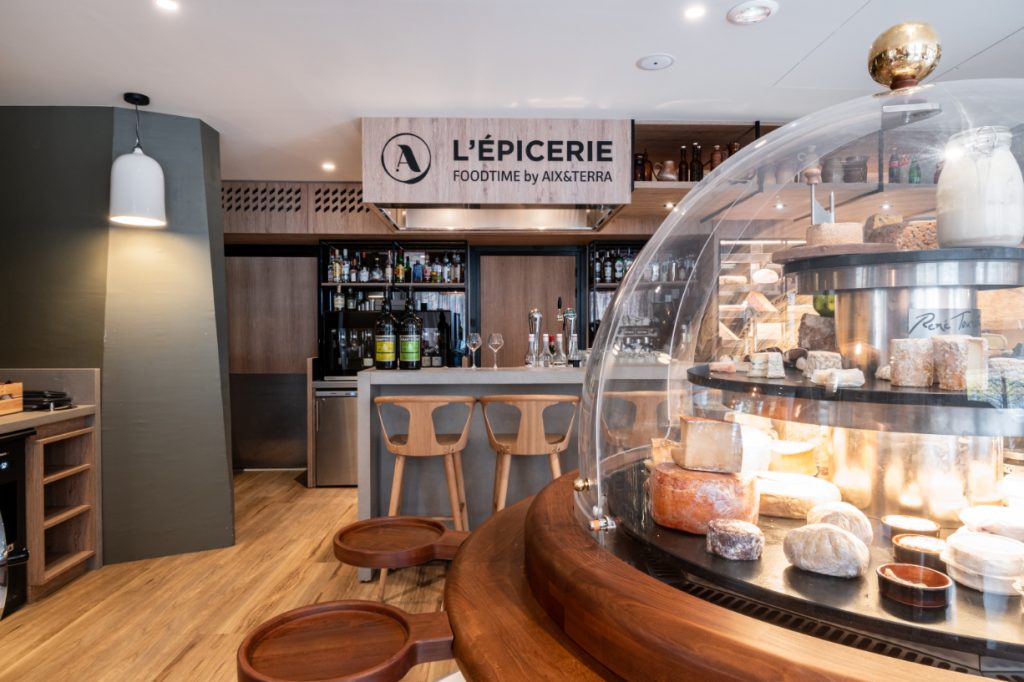 In the centre of Grenoble, the bar A l'Epicerie Grenoble is the ideal spot to meet up with a local beer, a glass of wine or champagne, a cocktail, mocktail or a gourmet coffee or tea. Enjoy its trendy and elegant decor and its selection of hot and cold drinks after a day of work or sightseeing through Isère.
Monday lunch to Friday evening
06:30-23:00
We chose this Mercure hotel because we are used to staying in this hotel chain. Our choice was the proximity of the Alps stadium to attend the women's 6 nations match. Very good welcome...
I had the opportunity to stay in this hotel during a business trip, the reception is satisfactory and the staff is attentive and caring, and above all smiling. It's a change from other hotels. ...
We came for a meal with friends! We had a great time! We really enjoyed the tuna tataki which was excellent, not to mention the desserts! The staff was very helpful and had a smile on their faces! We will be back!
Hotel well located, good reception, good room with a good breakfast