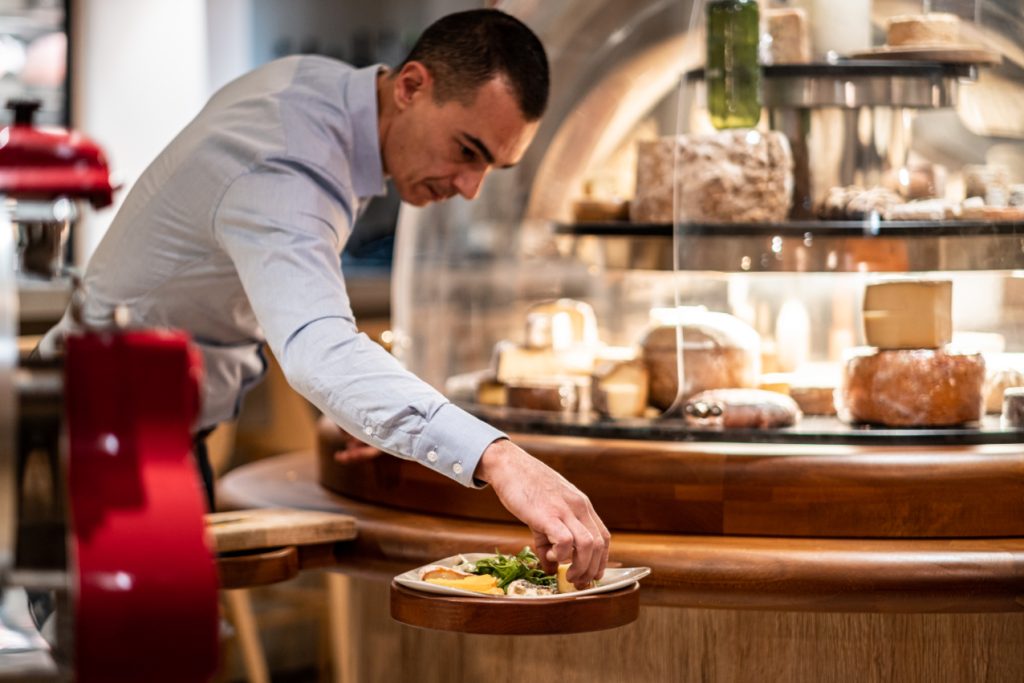 Designed by René Tourrette, a famous Alsatian cheese maker, it houses up to 100 cheese references of the best producers and farmers French, Italian and Swiss.
This bell is a unique French technology which brings cheeses to maturity like no other!
You will be able to enjoy it all year round: cheese boards and platters, à la carte cheese dishes or from the autumn-winter season: mont d'or, raclettes and fondues, with or without jams, onions, and other flavours exquisite!
Cocktails, buffets, finger food menus, pièce montée...
Would you like to privatise one of our spaces and organise a lunch, dinner, all-cheese or varied meal for a private or company event, with a view to dramatising your event? 
Cocktails, buffets, finger buffets, platters and cheese platters? With or without animation?
Consult our Atypio or Hotel sales teams and discover our delicious banqueting, 2/3-course meal, gala dinner offers. Seasonal products, a selection of cheeses / all-cheese meals - all matured in our Cheese Bell, areal gustatory pleasure for your taste buds in the easiest way possible!
Minimum 30 people.
Photo credit: A l'Epicerie Chantilly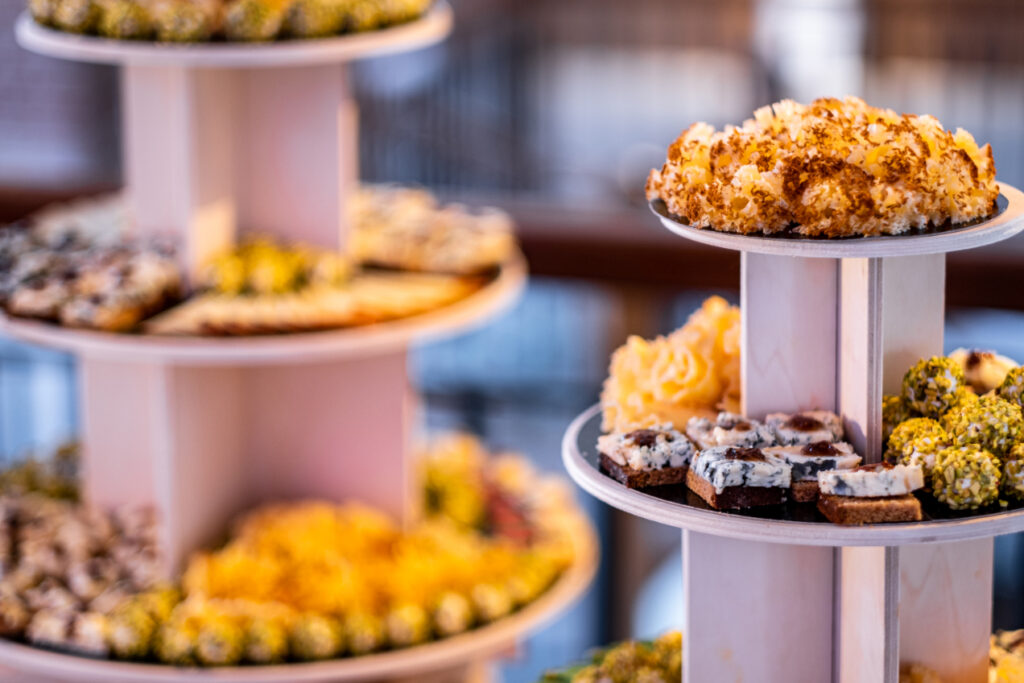 We chose this Mercure hotel because we are used to staying in this hotel chain. Our choice was the proximity of the Alps stadium to attend the women's 6 nations match. Very good welcome...
I had the opportunity to stay in this hotel during a business trip, the reception is satisfactory and the staff is attentive and caring, and above all smiling. It's a change from other hotels. ...
We came for a meal with friends! We had a great time! We really enjoyed the tuna tataki which was excellent, not to mention the desserts! The staff was very helpful and had a smile on their faces! We will be back!
Hotel well located, good reception, good room with a good breakfast