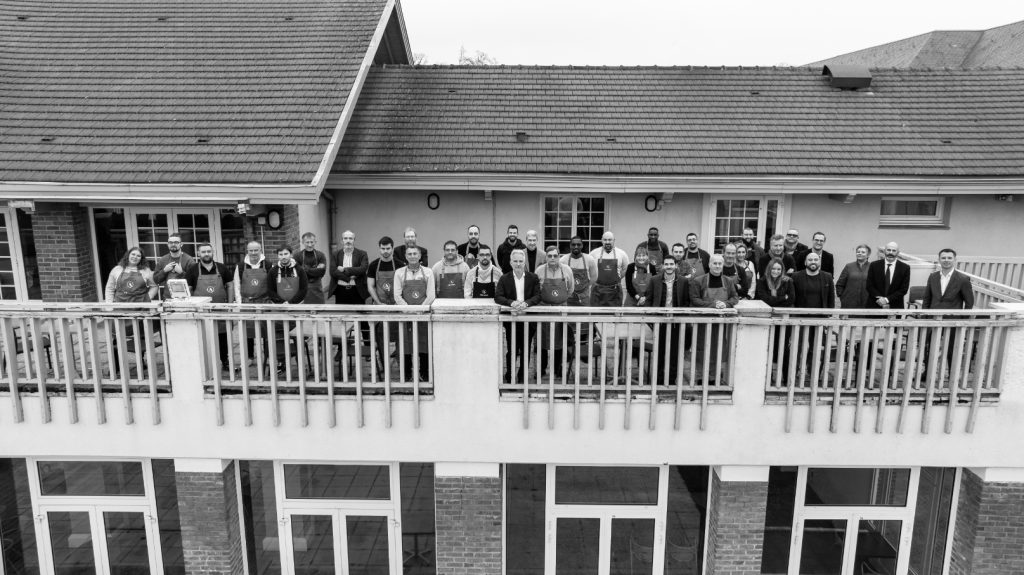 Chefs . Craftsmen . Conviviality
"A l'Epicerie" is a unique expression of French gastronomy. The chefs cook seasonal and quality products with condiments and sauces from the Grande Provence artisan Aix&terra, cheeses from the Alsatian artisan René Tourrette. Chef Julien Allano is now the Chef Ambassador! Find all the information on our website and our social networks.
Come and share our signature dishes, regional recipes and all-cheese meals!
PLEASE NOTE: For reasons of hygiene, pets are not allowed.
Opening hours of the restaurant "A l'Epicerie" Grenoble:
Monday to Friday, 12 noon to 2.30pm and 7pm to 10pm
Buffet, in-room or express service in Grenoble
After a restful night in one of our comfortable rooms, recharge your batteries. Start the day with a delicious breakfast buffet. On the menu: sweet, savoury and local specialities!
Breakfast is served in the "A l'Epicerie" Grenoble restaurant, on the first floor, from 6.30am. You can also take advantage of the Express formula at the bar counter. "A l'Epicerie Grenobleif you're in a hurry.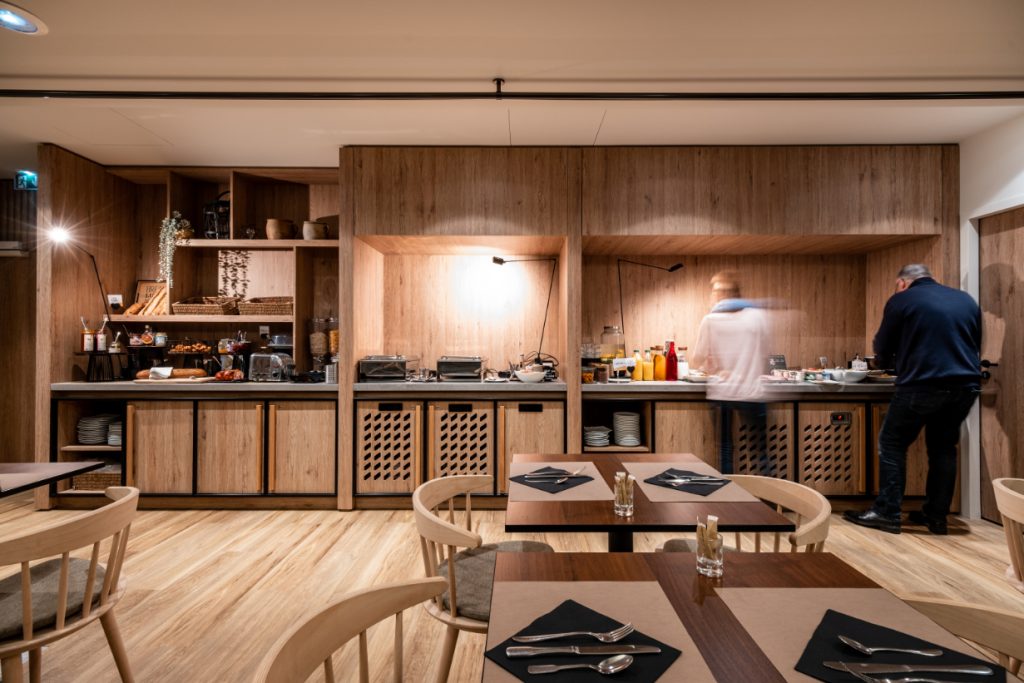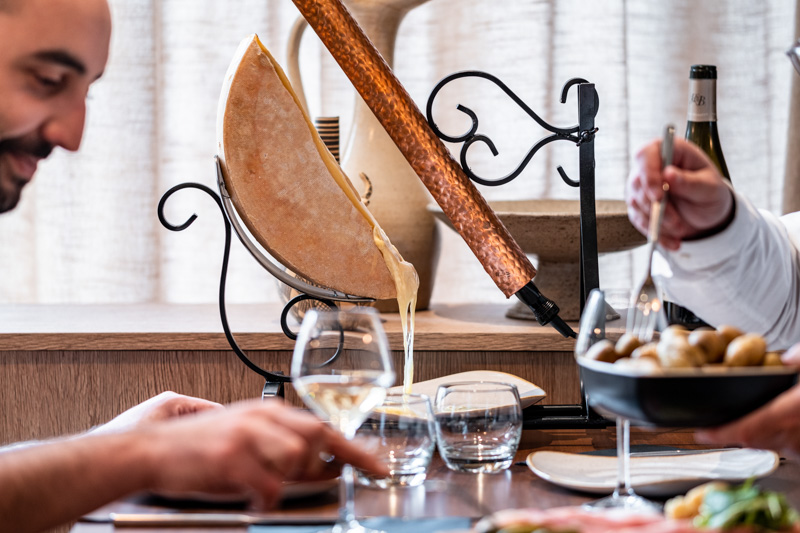 Raclettes, fondues, events
Meet up for a raclette or fondue, take part in one of our events or theme evenings... The "A l'Epicerie" Grenoble restaurant invites you to follow its social networks to share tasty and convivial moments!
We chose this Mercure hotel because we are used to staying in this hotel chain. Our choice was the proximity of the Alps stadium to attend the women's 6 nations match. Very good welcome...
I had the opportunity to stay in this hotel during a business trip, the reception is satisfactory and the staff is attentive and caring, and above all smiling. It's a change from other hotels. ...
We came for a meal with friends! We had a great time! We really enjoyed the tuna tataki which was excellent, not to mention the desserts! The staff was very helpful and had a smile on their faces! We will be back!
Hotel well located, good reception, good room with a good breakfast