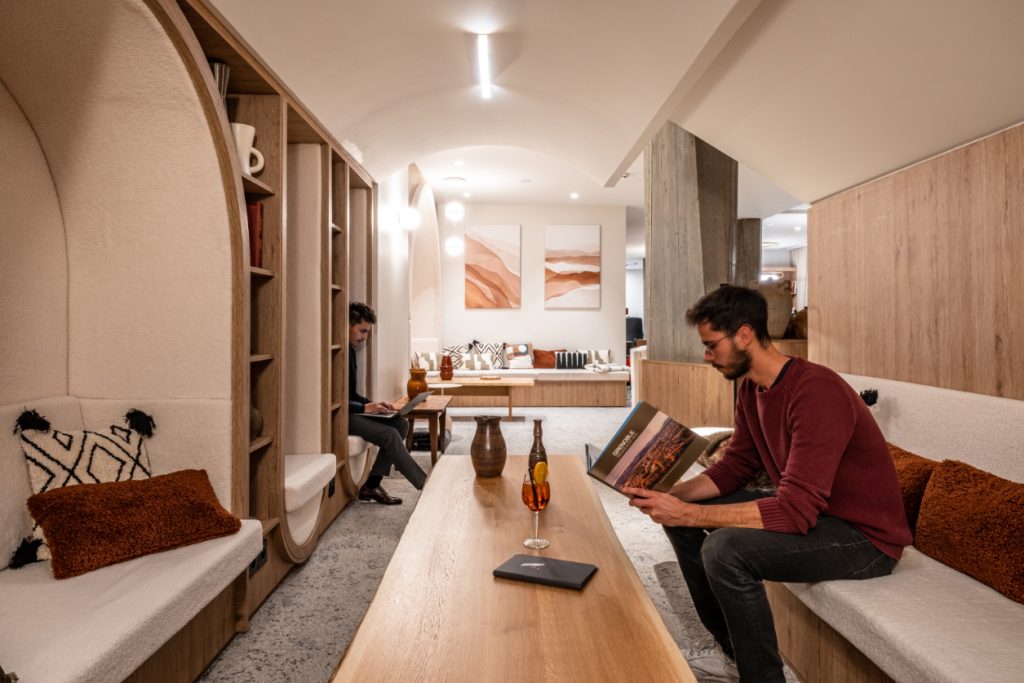 Reading, wine tasting & sharing
This new #allingoodtime invites you to enjoy a cosy and warm atmosphere. Imagine a lobby-library in our cosy setting, with books galore and a wine cellar next to the bar and restaurant A l'Epicerie.
What more could you ask for to relax alone or to share with friends or colleagues?