Enjoy the discovery, culture and nature during your stay in Grenoble. When you stay at the Mercure Grenoble Centre Alpotel, you will discover a surprising city, whose centre is home to museums, parks, shops and restaurants.
All around, the mountains stretch out and offer incredible playgrounds for hikers, skiers and nature lovers. At the gateway to the Alps, Grenoble has everything to seduce you!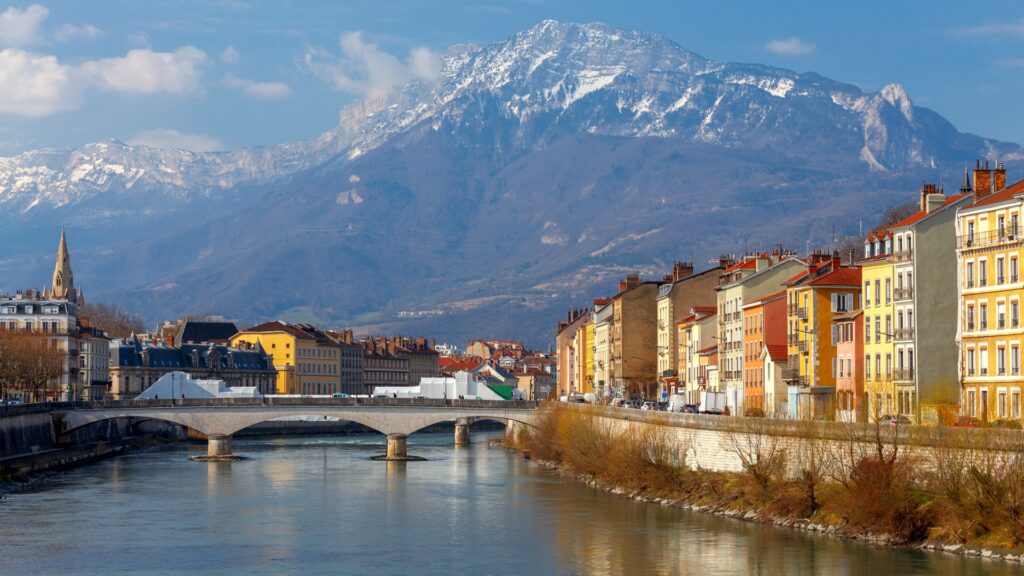 With its almost entirely pedestrianised city centre housing cafés, shops and galleries, its museums on the banks of the Isère and its rich heritage, Grenoble has a lot to offer. A cable car ride will take you to the Fort de la Bastille and give you a 360° view of the surrounding area. In good weather, you can even see Mont Blanc! The city is also a privileged destination for winter sports. Surrounded by three mountain ranges, it provides easy access to several ski resorts.
Around Grenoble and the Mercure Grenoble Centre Alpotel, all the beauty of the Alps, the Vercors and the Chartreuse are available to you.
In summer, for hiking or winter sports, discover the Belledone massif, which rises to 2977 m, with its glaciers and varied fauna, the Chamrousse alpine ski resort and its 43 slopes or the Sept Laux resort and its 120 km of slopes. Admire superb mountain panoramas less than an hour's drive from our hotel.
The Chartreuse regional nature park and its 800 km² also offer great walking opportunities, notably Chamechaude, the Dent de Crolles, the Grand Som or the Néron. 
Finally, the Vercors can be discovered in winter as well as in summer, with peaks that invite you to hike and admire the breathtaking views over the Grenoble basin.